The Downtown Art Gallery features 14 stunning artists displaying a wide range of talents in varying mediums, from photography to sculpture.
Jeff thamert - photographer
Jeff is an award winning artist and co-owner of The Downtown Art Gallery. He enjoys landscape photography with an emphasis on age old trees and stunning water scenes. Jeff also travels the country to show his work and has been accepted into acclaimed, juried art shows such as Winter Park Sidewalk Art Festival in Winter Park, Florida, Krasl Art Fair on the Bluff, St. Joseph, Michigan and many more.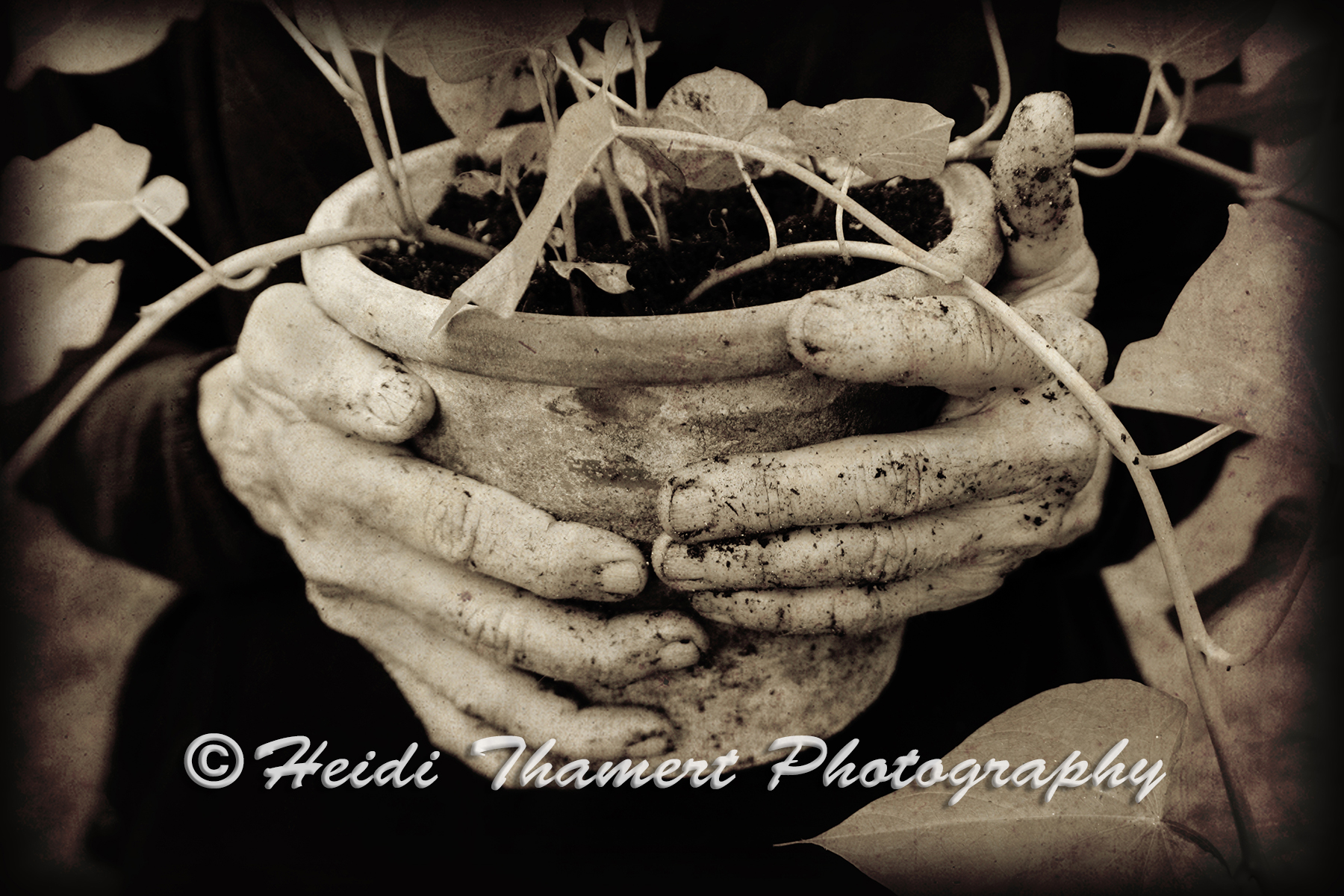 Heidi THAMERT - PHOTOGRAPHER
Heidi is an award-winning photographer and co-owner of The Downtown Art Gallery. For Heidi, photography affords the opportunity to contemplate the personal history found in individual hands culminating to her "Hands of Time" series. The hands she has captured through her lens are usually weather-beaten and gnarled. Some of its owners have since passed away, but they remain fascinating maps of long journeys. "I try to appreciate the details, the texture, the depth, the life this person has lead to get to this point in their long life," says Heidi. She invites us to look closely and consider our hands and how well they serve us in our daily lives.
Dale Nichols - Photographer
As a nature photographer I want to show God's gift of nature's beauty. It is my passion to capture grand landscapes and the animals that inhabit them and to share it with everyone who looks at my work.
During the past 50 years I have used everything from 35mm to 8x10 sheet film. With digital technology I found that I had so much better control of the total process that I was hooked and never looked back.
My love for grand landscapes has taken me to many different parts of the country. I am continually surprised and humbled at what God has created. There are times when I feel like the luckiest person on earth to have the "best seat in the house".
Diane Deshong Cannon -Watercolor
Loni Phipps - Digital Photography
I have always had a fascination and love for photography. My formal training began with film in the darkroom. Much of my digital work is influenced by the psychedelic pop culture images of my childhood. Using richly saturated colors with an emphasis on luminosity I create a somewhat surreal image. I digitally paint in and out from the various components of the photograph to create a unique digital painting.
Occasionally I find an image that stands alone in conveying a feeling of mystery and wonder. I honor those images by doing only the necessary editing to bring a RAW image photograph to the printable platform.
I love to photograph cars, motorcycles, landscapes and nature. I also entertain myself with digital paintings created using compositions of algorithms, photography and digital components and custom digital brushes.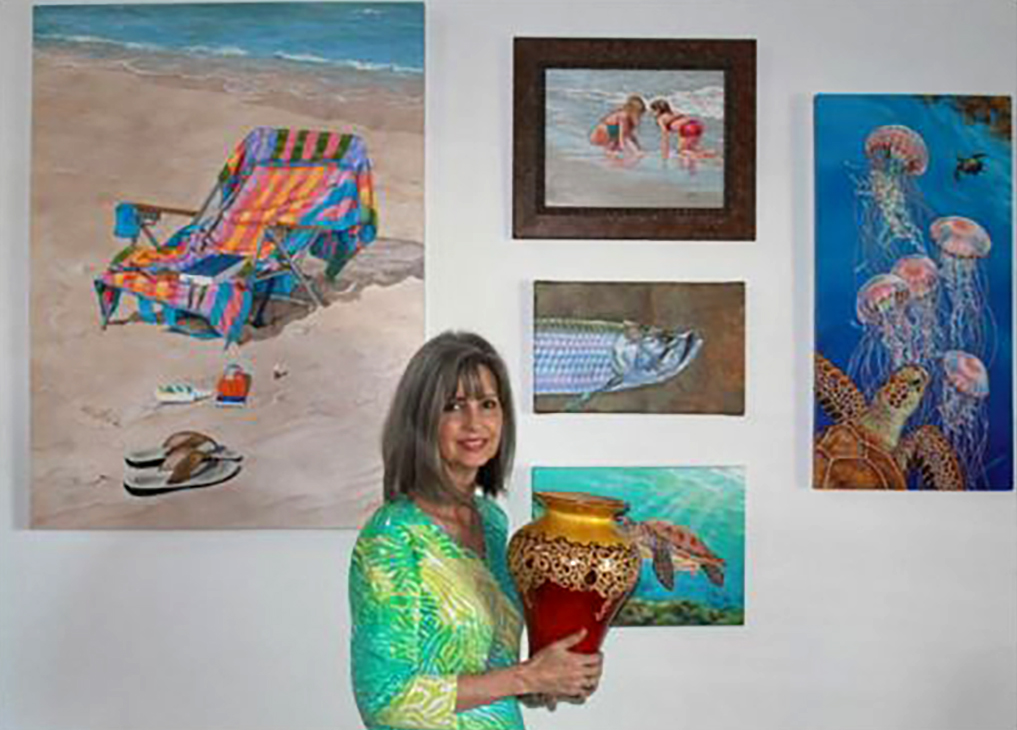 Yvette Whitmore - Acrylic / Pastels
A self-taught local artist. She has been painting since childhood and works in multiple media such as watercolor, acrylics, oils, pastel, pencil and silk painting. She paints landscapes, portraits, still life and wildlife. She has also combined her art skills with her husband's wood turning to create one of a kind art pieces. Most of her work has a tropical flare. "It's like being on vacation all of the time."
Linda Krupp - Oils
Why do I paint? Well, for one thing, I feel I have a God-given talent that I need to use. Also, I LOVE the entire artistic process - with starting a new painting as my favorite part. Currently, I am trying to tell my life's story through paintings which reveal what or who meant a lot to me in my younger years in North Carolina, and later, in Florida. I think that "art from the heart" is about the best way to describe my style!
Terrance Cope - Oil / Acrylic / Mixed media
Oil is Terrance's main medium. Subject matter would be influenced by where he hangs his hat. New Orleans, South Florida and sculpting in Seattle...all places that actively influenced how he sees things. Surfing as a youngster in Titusville Terry found himself returning to no longer play but to see what he'd missed and focus on his talents... Or as he refers to it... his calling.
Being a resident artist of the Downtown Art Gallery you will find Terry's art themed to the event. Wildlife Festival, Sea Turtle Festival and Pritchard House Plein Air events inspire the compositions created for the public. North Brevard Mural Society tapped him for the first mural. Member of the local TAL (Titusville Art League) he participates regularly in their annual show...and has a 1st place in his resume. His yearly "Sea Turtle" are also well received.
For his adult life Terry has worked with artist and materials in the Boca Raton-Ft. Lauderdale area. Titusville is home now. There is a comfort in its familiarity that has been conducive to creativity. You can see it in his work and he hopes you stop by often to see what's new.
James Boland - Photographer
About me:
I am an outdoor photographer with an emphasis on birds. My nature photography journey began by wanting to capture images of Whistling Ducks in flight. I have enjoyed being in the outdoors since I was a boy. The wildlife and wetlands habitats close by to Titusville, Florida, where I live today, provide convenient locations to seek out the various birds, animals, and habitats and experience the joy of God's creation. I use Canon equipment that is geared for high speed image capture. My work has since expanded into landscape/seascape, sports, and other outdoor photography.
Jackson -Digital Artist
I create pop art using a combination of hand drawn illustrations with various design elements-textures, colors, shapes etc. Even though my art is digital, I still want it to have a character and a soul. I am also a travel photographer capturing the world around me. There is nothing like waking up early and photographing a new city or nature spot. I hope my various way of expressing myself connects with you.